Featured articles
Editors-in-Chief
Rocky S Tuan, The Chinese University of Hong Kong, Hong Kong SAR, China
Timothy O'Brien, National University of Ireland, Galway, Ireland
Aims and scope
Stem Cell Research & Therapy is the major forum for translational research into stem cell therapies. An international peer-reviewed journal, it publishes high-quality open access research articles with a special emphasis on basic, translational and clinical research into stem cell therapeutics and regenerative therapies, including animal models and clinical trials. The journal also provides reviews, viewpoints, commentaries, reports and methods.
Topics covered include, but are not limited to: 
Adult stem cells
Embryonic stem cells
Induced pluripotent stem cells
Cancer stem cells
Stem cell differentiation, proliferation and migration
Cell culture and manufacture
Stem cell therapy/transplantation
Tissue engineering
Immunology
Genomics/proteomics/metabolomics
Biophysics and mechanobiology
Ethical, legal and social aspects
Technologies
Animal models
Clinical studies
Editors' quotes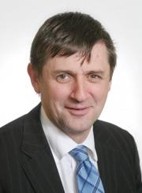 "Stem cells have enormous potential for alleviating suffering for many diseases which currently have no effective therapy. The field has progressed to the clinic and it is important that this pathway is underpinned by excellent science and rigorous standards of clinical research. The journal provides an important avenue of publication in translational aspects of stem cell therapy spanning preclinical studies, clinical research and commercialization."
Timothy O'Brien, Editor-in-Chief, Stem Cell Research & Therapy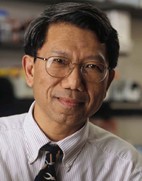 "The study of stem cells is one of the most exciting areas of contemporary biomedical research. We believe that Stem Cell Research & Therapy will act as a highly active forum for both basic and translational research into stem cell biology and therapies. Specifically, by developing this forum for cutting edge research, we hope that Stem Cell Research & Therapy will play a significant role in bringing together the critical information to synergize stem cell science with stem cell therapies."

Rocky S Tuan, Editor-in-Chief, Stem Cell Research & Therapy